Online Registration
It's Here!
Pay your yearly dues, register for athletics & scouts, and manage your membership online!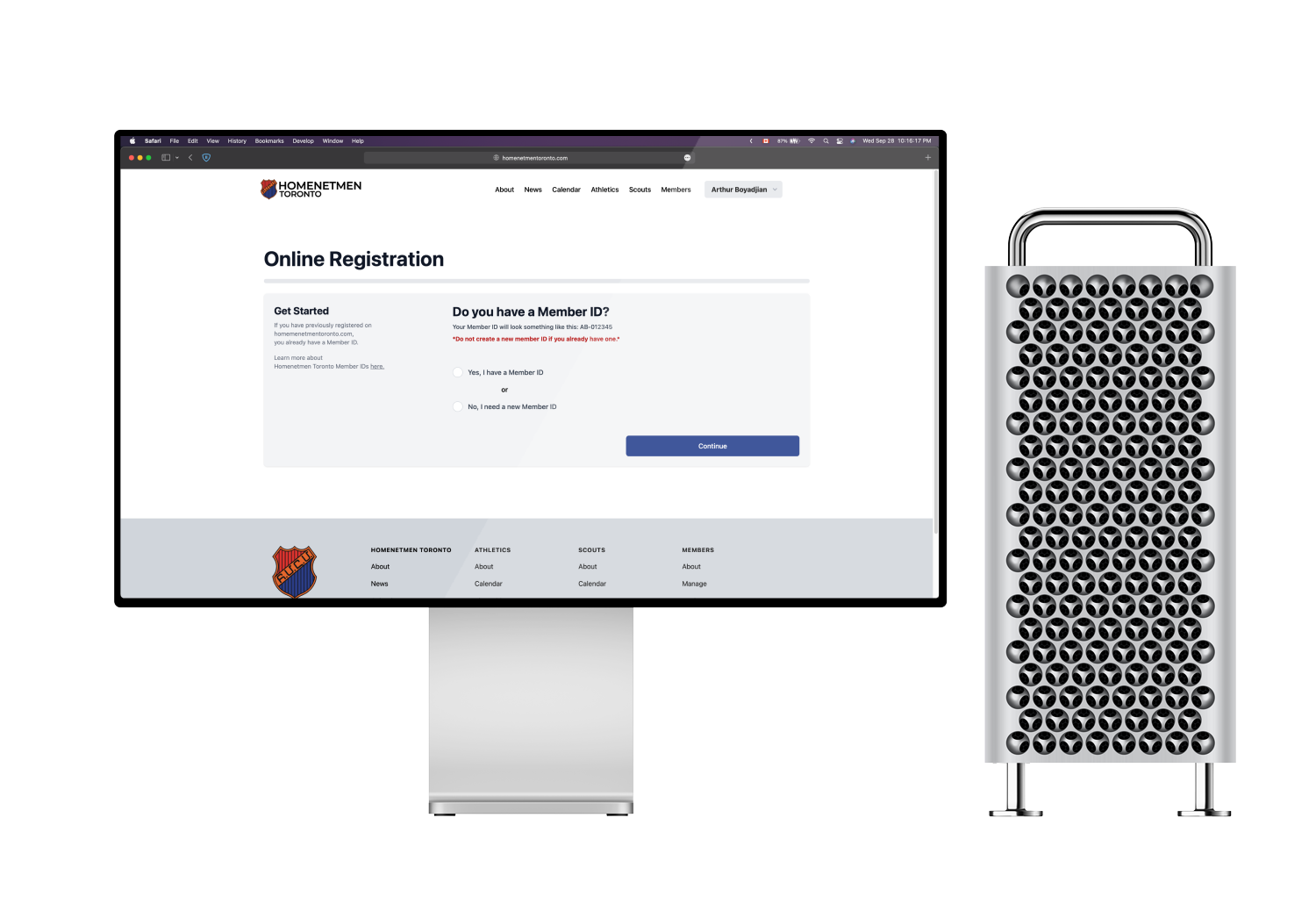 About Homenetmen Member IDs
Can't find the answer you're looking for? Email us at [email protected].
What is a Member ID?

Homenetmen Toronto Member IDs are unique identifiers for Homenetmen Toronto Members. Each member has a single Member ID, and can use it to pay their yearly dues online, register for athletics or scouts, and more. Member IDs are assigned the first time you register online and cannot be changed.

How do I get a Homenetmen Toronto Member ID?

To get a Member ID, sign into your homenetmentoronto.com account (If you don't have one, you can create one for free), click register at the top of the page, then follow the instructions. If it is the first time you are registering, you will be required to pay your yearly dues. Once your registration is complete, you will be emailed your new Homenetmen Toronto Member ID as a part of your order confirmation.

I have a homenetmentoronto.com account, is that the same as a Member ID?

No, Member IDs are only assigned to registered members. Homenetmentoronto.com accounts are used to log in to the website, but you will require a Member ID to pay yearly dues, register for athletics or scouts, and more. Multiple Member IDs can be managed by a single homenetmentoronto.com account.